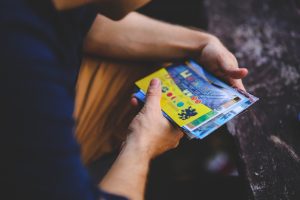 Long one of the most profitable and scalable marketing methods, direct mail remains immensely effective with proper execution.  Lists are easily acquired and often unparalleled levels of qualifying data for hyper-niche targeting.
Direct mail is often done poorly, leading to the conclusion by many amateurs and DIY types that this marketing method is ineffective.  Common problems we see with poorly performing direct mail include:
Low quality list decisions
Poor design
Poor demonstration of benefits
Lack of urgency
Non-existent call to action
Insufficient value demonstration
Lack of guarantee
No testing
No performance tracking

We have been responsible for millions of pieces of powerful direct mail for ourselves and clients since 1999.  We know how to manage profitable direct mail campaigns from beginning to end.  We can also supplement direct mail campaigns with our patent-pending IP Ad Targeting technology, so your prospects will see both your mail AND your digital ad on their computers.  This can double the effectiveness of your campaign.
Contact us for all your direct mail needs.
Transform Your Business Now With Proven Strategies and Powerful Technology
Contact us and let us know how we can serve you.