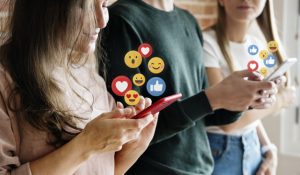 Social media technologies on platforms such as Facebook, LinkedIn and Instagram provide unparalleled opportunities for consumer and B2B targeting, audience development, cultivation and sales.
Whether you need to build a presence from scratch, grow your following, recruit employees, identify prospects, or simply sell your products or services, we can help.  Social media platforms offer a wealth of data for hyper-niche targeting.
However, many of our clients have had unsuccessful or frustrating experiences on social media.  This is often the result of unreasonable expectations or poor execution.  Social Media is not a marketing "silver bullet"; it is merely one additional channel for prospect identification, qualification, education and relationship building.  Social media still requires a well-defined USP, high quality ad design and copywriting, strong relationship building skills, and advanced technical skills.
If your organization would like to hire expert marketers to leverage social media for your organization, contact us today.
Transform Your Business Now With Proven Strategies and Powerful Technology
Contact us and let us know how we can serve you.